A propos de l'auteur Duy_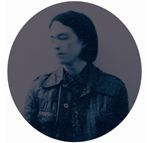 Duy Thang Nguyen
Date de naissance : 17 avril 1992
Email : Contactez-moi
Pays : Canada
Ville : INCONNU

Quelques mots sur moi
E-MAIL ADDRESS: comix_strip@hotmail.com
I was born in 1992, April 17th in the Indonesian Red Cross Galang Hospital, on a refugee camp, right after my parent quit the Communist Party of Vietnam the same year.
My mother is half Vietnamess and half American, my father is half Cambodian and half Chinese.
Hopefully in 1993, my family arrived to Canada and I grew up in the province of Quebec where we speak French, in Sherbrooke city.
Now, I live in Montreal since 2009.